San Diego's Mid-Coast Trolley line under construction at University Town Center. Expect a wave of transit-oriented development to arise in California cities in the coming decade.  
The Millennial-YIMBY rebellion gains momentum
Clinging to a time warp?
The chickens came home to roost
 Apartment owners face a new game
By Robert Vallera CCIM
Pro-Housing Activist Seize the Initiative
Apartment investors should be aware of a rapid sea change washing over many West Coast communities. Over three decades of overwhelming political opposition to new development is being successfully challenged by a growing wave of support for new housing. The momentum has quickly shifted away from over 30 years of land-use policies that favored the retention of a suburban development pattern in first and second ring neighborhoods that surround central business districts.
The Millennial-YIMBY Rebellion
Many of the activists supporting an expansion of the housing supply are Millennials who have borne the brunt of the high rents and sales prices resulting from the housing shortage. They are joined by a small but growing vanguard of infill developers eager to provide new housing opportunities.
Recent shifts in land-use policies in San Diego County provide examples of the changes afoot in regions previously at the forefront of the NIMBY movement. None of the individual policy changes will cure the shortage overnight. However, the momentum has shifted towards the implementation of new policies designed to alleviate the shortage in the coming decade. Here are some of the changes that have occurred within the past year:
In March, the San Diego City Council eliminated minimum parking requirements for new residential development within a half-mile of a transit station.
The City and County of San Diego have both reduced fees and streamlined the process to build accessory dwelling units, i.e., granny flats, on single family zoned lots.
Also in March, seven pro-density urbanists won a clean sweep of board seats on the Uptown Planners community planning group. They are members of a group called Rise Uptown who support increased building densities and building heights, policies long opposed by the former board members.
In September, the San Diego City Council adopted a new community plan for the Midway-Pacific Highway district, increasing zoning densities to allow nearly 11,000 new dwelling units.
The State of California has threatened to file a lawsuit against the City of Encinitas to overturn a citizen's initiative which has effectively precluded higher density housing within the city.
Clinging To A Time Warp?
These new policies are not without their downside and have plenty of critics. Nonetheless, do you get the sense that they signal a dramatic shift in housing policy, away from the preservation of last century's suburban development pattern?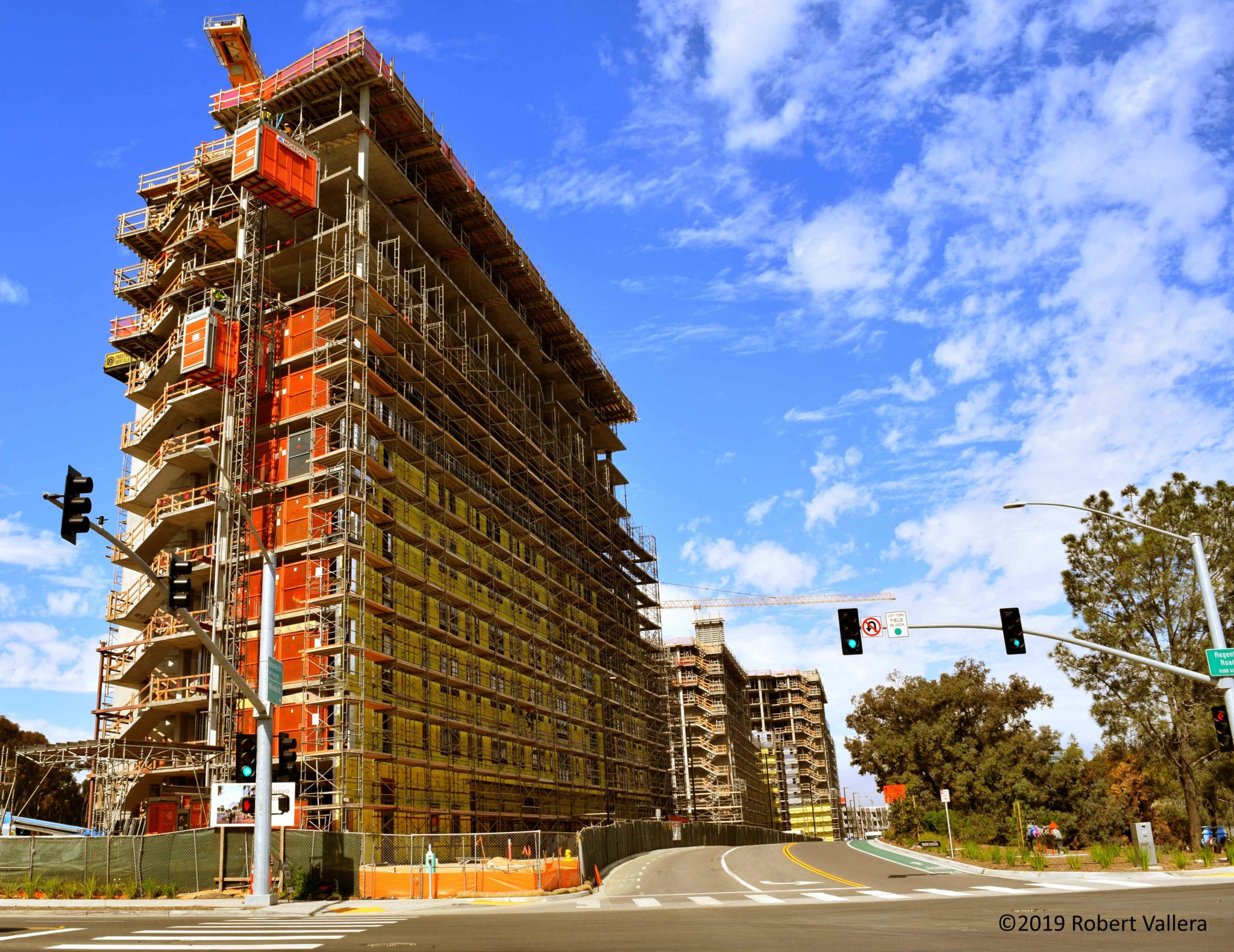 Here's a hard question for all of us. Have we been clinging to a now-outdated, 1950's-1970's suburban ideal at the expense of our younger generations? Expect a vibrant debate between the forces of preservation and those clamoring for the city to evolve with the times. As an example of what is at stake, I recently encountered an older activists proselytizing to preserve the picturesque pocket of single-family homes on San Diego's Bankers Hill. The location is a mile north of Downtown, adjacent to Hillcrest, and three blocks from Balboa Park. Is this a thoughtful and justifiable preservation of an architecturally attractive neighborhood, or is it a selfish, inefficient, ecologically unsound and unsustainable land use?
Roosting Chickens, But No Free Lunch
For at least 35 years, the trend in land use policies had been towards greater restrictions on new development. A small contingent of property rights advocates, most notably former San Diego City Councilmember Fred Schnaubelt, and to a lesser extent this author warned of a future housing shortage. Outnumbered for decades, this was most-frequently a losing game. As a result, the predicted housing shortage became a reality. The shortage imposed highly adverse economic and social cost on most San Diegans under the age of 60 who, regardless of their economic status, have been burdened with high housing costs.
Yes, higher building densities will also bring adverse consequences, not the least being increased traffic congestion. If you understand economics, you'll recognize that these consequences prove an old adage. While we might have options, in the long-run, there are no free lunches.
Apartment Owners Face a New Game
This sea change will have a multi-faceted impact on apartment owners. An increase in new multi-family construction provides a safety valve that historically softens or eliminates rent growth in the latter half of an economic expansion. This is far healthier outcome for both tenants and rental owners than the imposition of rent control, which consistently reduces the quantity and quality of rental housing opportunities.
The delivery of new apartments resulting from pro-housing policies won't appear overnight. It's reasonable to expect a lag of at least 3 – 5 years before this trend translates into a significant number of new apartments entering the market. Nonetheless, if the recent shift in land-use policies favoring new housing persist, then this decade's housing shortage might not be as permanent as it appeared to be just twelve months ago. If you are an apartment owner operating in what has been a growth-constrained region, you could end up facing more competition than you've seen in a few decades. The next few years provide you with time to carefully assessing the condition of your buildings, operating budgets and leasing program to successfully compete in the 2020's.